Services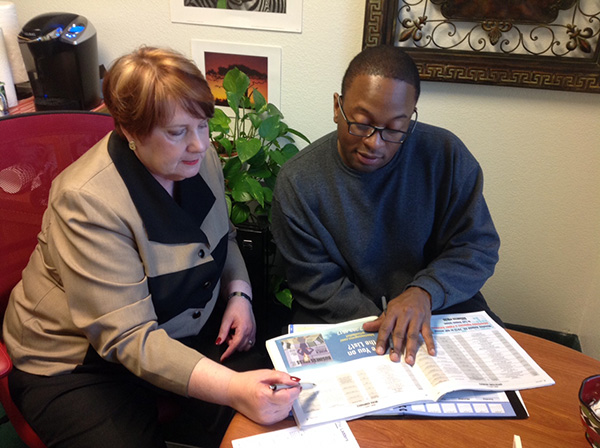 Who would benefit…
We live in a dynamic new working world; our global economy provides many opportunities and challenges. Whoever we are, Students, Experienced Workers, Newcomers, people in Career Transition, and the Underemployed or Unemployed; as a Career Coach, I can assist you in planning your career path. I do believe that it is my personal calling to help others move forward in their careers by providing the tools and information to make informed and meaningful career choices that ultimately result in achieving success.
Even highly-qualified hard working people can find themselves in trouble on the job. Knowing how to deal with such situations can enable us to help my clients overcome the problem. In many cases the only good option is to coach my client to continue doing their best, while seeking a better position elsewhere in the organization or with another company.
People often work in difficult environments and challenges in their employment – it is fine to try to repair a relationship or change the situation, but it is imperative to start an active job search.
Myers Briggs Type Indicator Step I and II Certification
MBTI identifies personality types – Extrovert, Introvert, Judging, Feeling, Thinking and Perceiving and interprets these traits in how you relate to people and your work environment. Taking the MBTI inventory and receiving feedback will help you identify your unique gifts. The information enhances understanding of yourself, your motivations, your natural strengths, and your potential areas for growth. It will also help you appreciate people who differ from you. Understanding your MBTI type is self-affirming and encourages cooperation with others.
Combine the MBTI feedback information with the STRONG INTEREST INVENTORY for personal insight based on your career/occupational interests for a better career/occupational match.
Make an investment in your career – people generally spend three quarters of their life working – why not do something you love and enjoy instead of being miserable and not working to your full potential. When you start to dislike Sundays because the next day is work or when you dread going to work – it is time to make a change. Do it for yourself and may be for your family – unhappiness affects not only you but your family, friends, and everything else in life. Make The Change.
What a Career Counselor will provide

Resumes that land on the top of the pile.
Coaching that puts you ahead of the competition.
Training that ensures career advancement.
Career Coaches want you to reach your top potential.
The Career Planning Process

Self-Insight
Career Exploration
Career Mapping
Career Preparation
Marketing Yourself (Resume, Cover Letter, Portfolio, LinkedIn Profile)
Rates
Hourly rates are available as well as package rates.
---
Most popular packages
Job Search Express
This package will help you manage your job search process with a special emphasis on using online resources to locate job leads. This 2.5 -hour session will teach you how to navigate the Internet, develop effective network, locate openings, research companies, apply online, use social media to develop an only presence, write marketing materials and conduct the all-important follow up to ensure you get notices.
Deluxe Job Search
This package includes resume services, a tailored cover letter, LinkedIn profile, Job Search Express, and interview coaching plus regular one-hour sessions for up to six (6) months or until you find a job. Meetings are on the phone or in person. This package is tailored to the needs of each individual client depending on his or her unique background strengths, and weaknesses.
---
Outplacement Services
Benefits of Outplacement Services to the Employer:
Circumvents public relations disasters.
Creates productive and healthy outlet for job loss.
Provides tactile tools to compete in the job market.
Shows survivors that the company is compassionate for people.
Lifeline = compassion and respect.
Scope of Work
To provide Career Coaching services for dislocated employees who are eligible for services.
Interested in working with Christine? Contact Her Here
---