About Christine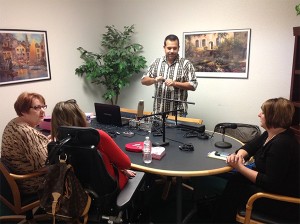 Christine Wunderlin has been providing career guidance and vocational counseling for over 20 years. Her experience started in Milwaukee, Wisconsin where she hails from. Christine was a non-traditional college student who started her college education later in life. She appreciated the experience and is an ardent advocate of education for any age. Christine received a Bachelors' Degree in Business Administration from Mount Mary College in Milwaukee, Wisconsin and completed a Masters' Degree in Educational Psychology and Counseling specializing in Vocational Rehabilitation and Career Development at the University of Nevada Las Vegas. Christine received her Career Coaching Certification from the Employment and Career Transition Coach of the Career Planning and Adult Development Network in San Diego, California. She continues to upgrade her knowledge base and technology skills by attending workshops and webinars related to career development, job search, and resume development.
Christine is also certified in administering and interpreting the assessment tool of the Myers Briggs Type Indicator (MBTI) Step I and II and was certified in 2011. She is certified to work one-on-one and with groups.
Christine believes that everyone wants to have a purpose in life and our work is our purpose. However, we do have to be careful that our work does not define ourselves and becomes our identity. Because if we lose our job, we also lose our identity which can be devastating to many people; they don't know who they are anymore. Christine works with individuals to be aware and avoid this phenomenon bringing balance to their personal life and work life.
In addition to providing career counseling Christine has two other passions; Lymphedema awareness and working with people with disabilities. As a result she hosts two Podcasts;
---
The Lymphedema Mavens – Co-host is Ms. CJay
To inform, educate, and empower people about Lymphedema.
---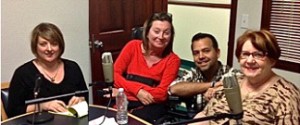 The Accessibility Mavens – Co-host is Ms. Sandra Wong
Providing resources and empowering individuals with disabilities. Both Podcasts are available 24/7 and can be found on thecityfm.com and stitcher.com Christine also is a career consultant for Ricklin-Echikson Associates (REA) – REA-Partners in Transition.
---